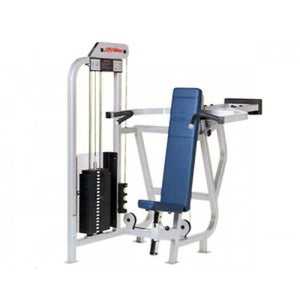 Life Fitness Pro Shoulder Press
This product is "Out of Stock" for now but you might like these:
---
Life Fitness Pro Shoulder Press - Reconditioned
Superior upper body, lower body, and multi-use selectorized machines that deliver unequaled exercise variety and performance — day in, day out. Built to last, this complete line offering is engineered with the expertise that has made Life Fitness a global leader in advanced strength equipment. For maximum results, more exercise options, and a facility that nearly runs itself, choose Pro Series. Unstoppable performance beyond all boundaries.
Weight stack: 190lbs

Dimensions: ( W x D x H ) 50 x 71 x 65 inches