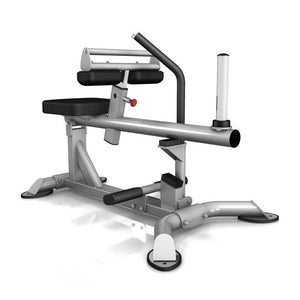 Fit4Sale/BK Seated Calf Raise (Elite)
---
ATTENTION: Due to high demand of "Used" products at this time, the availability may be limited due to low supply in the market and is subject to changes daily

EMAIL OR CALL DIRECT FOR UP TO DATE AVAILABILITY

---
Fit4Sale/BodyKore Seated Calf Raise (Elite) - NEW

Dimension: L X W X H: 51"X33"X36"
BodyKore Elite Series Plated Loaded Seated Calf Raise is the perfect addition piece to your home gym or garage gym build. The commercial grade Seated Calf Raise is 1000lb rated & it's frame is manufactured from the highest quality steel.
Added features like urethane mounting hooks, rubber step padding, stainless steel nuts and bolts and extended mounting plates make the Elite Series one of a kind.
---
We Also Recommend
---